Choosing The Right Alarm System For Your Small Business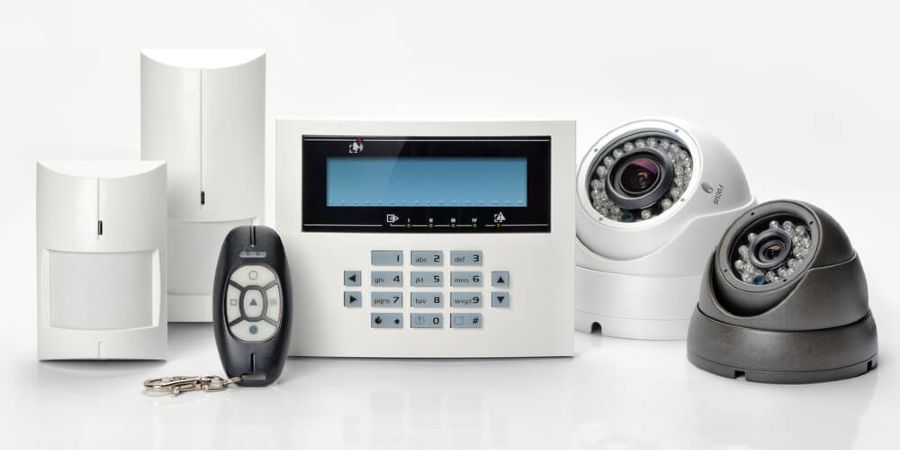 As a Mobile small business owner, you may not have the resources to hire security guards to monitor your business 24/7. For smaller businesses a security system will keep their business property, assets and inventory safe 24/7. One of the most important features of a security system for a small business is an alarm system. An alarm system will alert you and law enforcement of any threat to your business. If you are considering installing or expanding on an alarm system we have listed some consideration to look at, to help you get the best security for your business needs.
Property Restrictions:
If the property your business is located in is leased, your first step is to speak to your property management company. Some types of alarm systems require wiring in walls or ceilings. Many property management companies have restrictions as to what system you can install. Once you have determined their requirements your next step is to speak with your insurance company. Many insurance companies offer you a discount when you install an alarm. Again like your property management company, they may have specifications as to what system you need to get the discount.
Your Budget:
Many small businesses often operate with a tight budget. Review your budget and decide how much you can afford for a system. Do not forget to include the cost of installation, and deduct the discounts provided by your insurance company. Review your annual losses from missing inventory, vandalism, employee theft, and other damages that could have been prevented with an alarm system.
Other Security Needs:
In addition to protecting you from crime, alarm systems can alert threats such as smoke and fire, carbon monoxide leaks, flooding, issues with heating/air conditioning. If you are vulnerable to any of these risks, then you may want to consider a more comprehensive system that would include alerts for all these issues. Do you require access control to your building? Tired of making new keys or a new lock completely when an employee leaves? Many alarm systems can include access control for your building access.
Consult A Professional:
Once you know about your property restrictions, insurance requirement, business needs, budget and additional equipment to meet your business' needs, then contact a security professional. Using your criteria and budget, your security professional knows what system is optimal for your business, and may suggest risks you have not considered.
When it comes to professional expertise, the security team at Advanced Integrated Security in Mobile works with the world's leading technology companies to bring you the best security, home and business security solutions. We provide service 24/7, every day of the year. All of our expert security technicians are certified and we will gladly provide you with a free, no obligation assessment and price quote. We want your Mobile business to be protected, because we know that one major incident; be it crime, fire, major loss of inventory can result in losses the business cannot recover from. You deserve the peace of mind knowing your business, not to mention your livelihood is safe.