Questions Every Business Should Ask About Its Security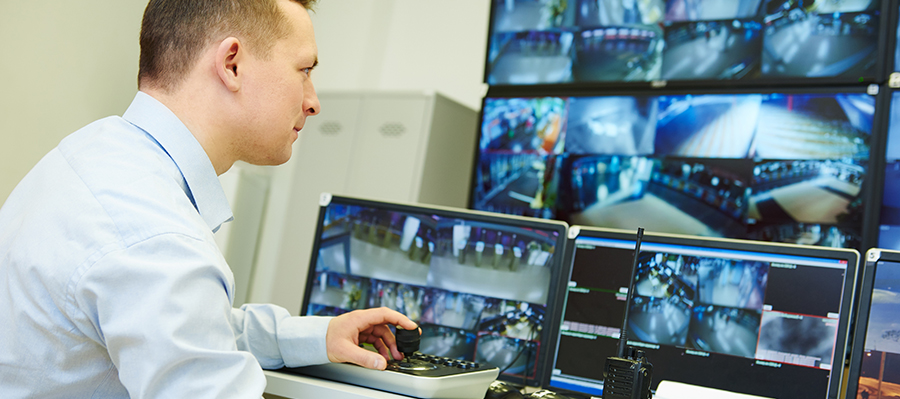 Business security is something you should think about carefully and deliberately. Every industry has to worry about some mix of theft, fraud, and graft, so it's important to know what kinds of threats you'll face and what security solutions are appropriate for your size and situation. When you start a new business or move the company to a new building, you should consider all of the following questions and come up with security systems that will protect your property and your employees.
How Secure Are My Access Points?
You'll always have a front door, but take a look at the other ways people can enter your premises. Does your building in Mobile, AL demand credentials at the front door or will you need a receptionist to watch the entrance and signal security? If you have loading bays, can you secure them while not in use? If you have a back door, how secure is that? Access control is essential for security whether you use access cards, keys, shutters, alarm systems, or all of the above.
What Are My Protections Against Natural Disasters?
A business can face more than just human theft and vandalism. Different parts of the country can face different kinds of natural disasters, including Mobile, AL. Tornados, floods, hurricanes, wildfires, and more can all damage your property, so you should find out what protections and insurance your local area offers against these unpredictable problems. An integrated security system that reacts to fires and weather alerts can help protect your property.
Where Should My Security Cameras Go?
Cameras are an important part of any security system. They allow your security guards to monitor several places at once, and recorded footage can help catch criminals and support your side in a court case. However, they can only do these jobs if you place them in spots where they can see important areas like access points, registers, and storage areas.
What Am I Doing About Online Intruders?
Not all your assets are physical. Many companies depend on intellectual property and trade secrets to stay ahead of the competition, and other companies often pay top dollar to get these secrets. For companies with something to protect, it's essential to have solid anti-intruder software and other ways to prevent outsiders from getting your property and keep employees from stealing it. You should also make sure your staff knows how to respond to things like suspicious emails and knows how to set safe passwords because the human element is often the weakest link in cybersecurity.
Threats to the safety of your employees and your property can come from anywhere, and depending on your industry and your location in Mobile, AL you might need things like window shutters, electronic locks, professional firewalls, or cameras that can see in low-light conditions. Once you know the threats you might face you'll know what security systems you need to guard against them. You should also make sure you get an integrated system that can handle all your security features in one integrated network.