4 Reasons To Get A Doorbell Camera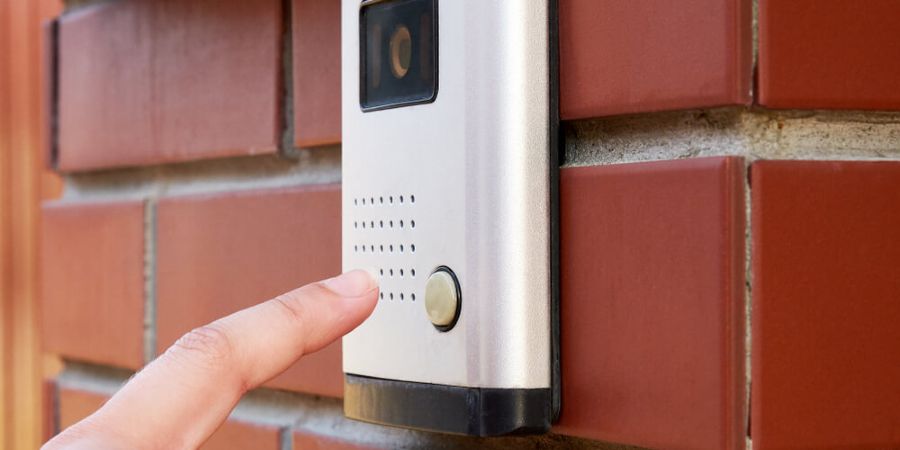 Every home comes equipped with a few basic security features. However, a deadbolt can only do so much to keep you secure, plus that basic security doesn't include things like cameras or alarm systems. That's why many homeowners choose to upgrade their security systems.
One popular upgrade that's recently caught on is the doorbell camera. The device rings the doorbell just like a normal switch, but it also turns on a small built-in camera that can send live footage directly to your smartphone. This feature has become popular for several important reasons.
Convenience
Normally when you hear the doorbell ring you have to get up from wherever you are to see who's at the door. That can be very annoying, especially if you're in the bathroom or otherwise in the middle of something. There's also a chance that you might not even hear the doorbell because you're watching a loud movie or you're busy in the backyard. By having the doorbell signal sent straight to your phone, you have a much better chance of hearing it and you can find out whether it'll be worth your time to respond.
Remote Monitoring
With the right setup, a doorbell camera can communicate with your smartphone no matter how far away you are from home. This means you can find out when a package arrives while you're at work, you can see who's visiting your kids while you're away, and if you discuss things with your house sitter while you're on vacation you can keep track of when they show up. You can also use your phone to call someone at home or contact a neighbor if the person at the door needs to get inside.
Price Range
Another reason why so many people are getting video doorbells is because they aren't very expensive. You can find several decent models for under $50, and you can install them yourself with just a bit of DIY knowledge. There are also several more expensive models available, and with that extra price comes extra features like more cameras, better footage quality, low-light vision, spotlights, and so on.
Security Integration
While you can buy a video doorbell on its own, you can also get one that integrates into an existing security system or one that's part of a security package. This integration can make your video doorbell even more convenient. For instance, integrating it with the lighting system will let you see who's at the door even in the dark, and integrating it with an electronic door lock will let you keep someone out or let them in without having to be there in person. You can also get an intercom system and speak with the person at your door.
A doorbell camera is a smart purchase, both because it won't cost you much and because it has a lot of ways it can help. At HYPERLINK "http://aisprotect.com/" Advanced Integrated Security, we understand a lot about doorbell cameras and other advanced security features, so contact us today to get more information. Whether you want a small upgrade or a new system, we're always happy to help.